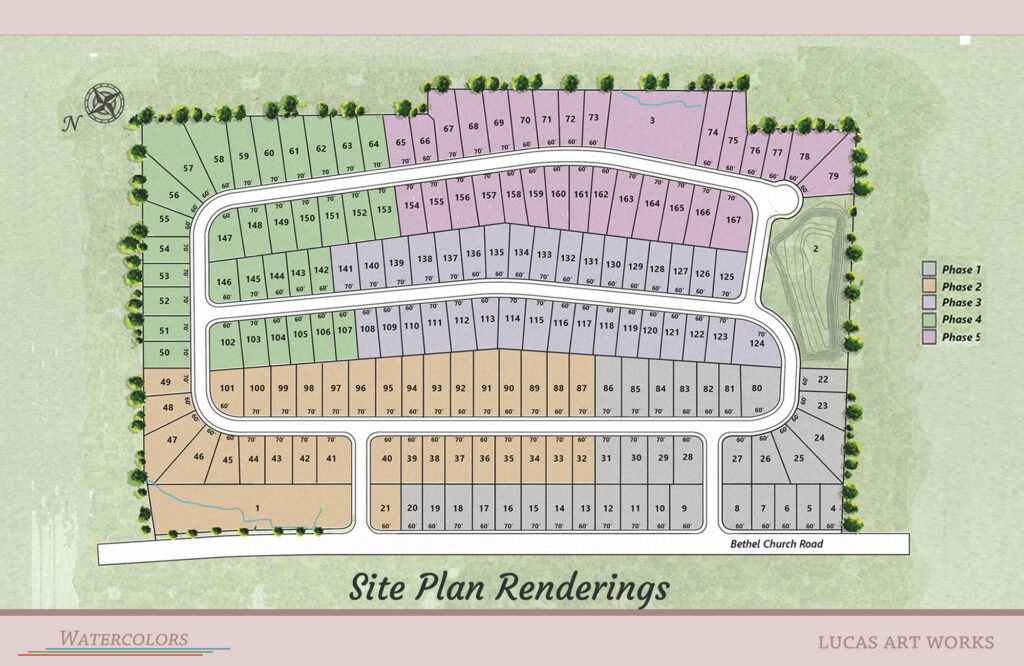 Promote your lots or entire development with an unbeatable hand-painted site plan rendering – a great addition to your marketing package!
Site Plan /Plat Plan Watercolor Renderings for Promoting Your New Construction Development.
Show the entire development with locations of the lots
Provide critical information such as lot numbers, acreage, square footage, and dimensions
Helps prospective buyers visualize the location of the lots and important amenities
A centerpiece for your marketing campaign, great for brochures, websites and large sale centers, and sign displays
Enlarge and display piece for the sales center

How to order / Place an order.
To Place an order email a copy of your drawings to [email protected] . We can work from most drawing files ( PDF preferred ), scanned copies of blueprints, or anything drawn out by hand. Once received, I will provide you with a price quote and we can discuss project details.
Contact us with questions or to place an order. Open for Business 7 Days a Week. :
Phone: 412-965-3020
Email: [email protected]