Capture the eye of prospective buyers by offering the look of a traditional watercolor rendering of your new home.
A rendering of your home in watercolors says style and elegance. Get attention and stand out in the marketplace when it comes to selling your home. When you use a watercolor rendering you give your potential buyers the feeling that this is a home for them.
Here are a few good ways our rendering services can help you.
Great for Presentation and Marketing. Brochures, signage, online listings, and more.
We can draw from Cad, blueprints, sketches, and Photos.
Need Changes to the design of your house? We can do that too!
Color Design. We are great with colors. Let us help you pick the perfect color scheme for your new home.
Quick turnover time to meet your project Goals
Individualized Personal Services
Easy payment methods. MC / Visa / Paypal and more.

Front Elevation View Renderings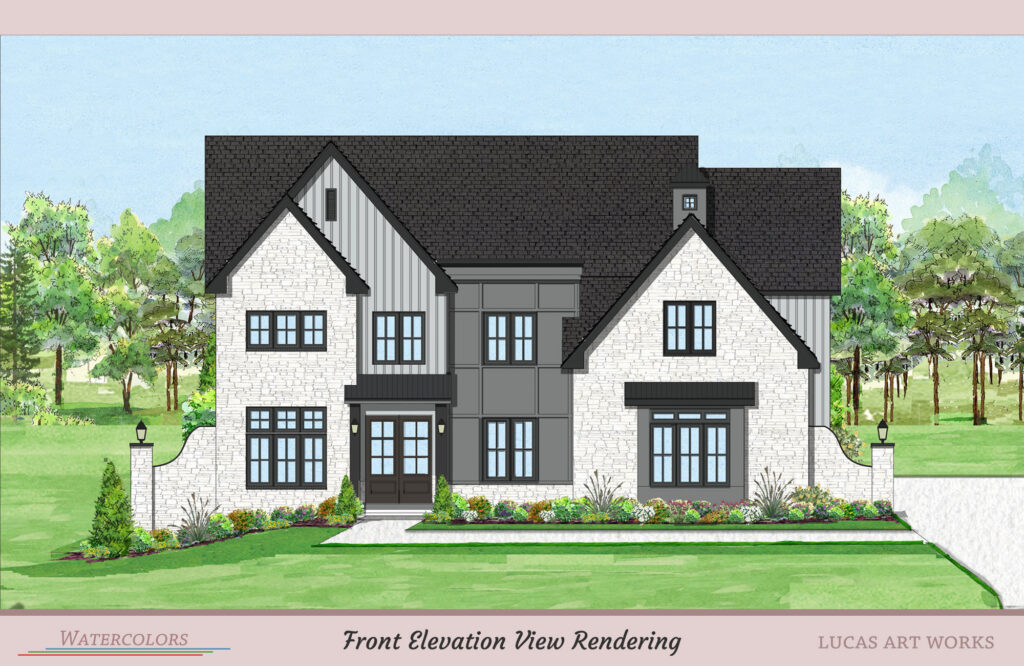 Front elevation view renderings are based on the typical elevation view as seen in the blueprints. It is a straight-on view of the home. It is the most cost-efficient of our two rendering view types and can be completed in a shorter time period.
Perspective View Renderings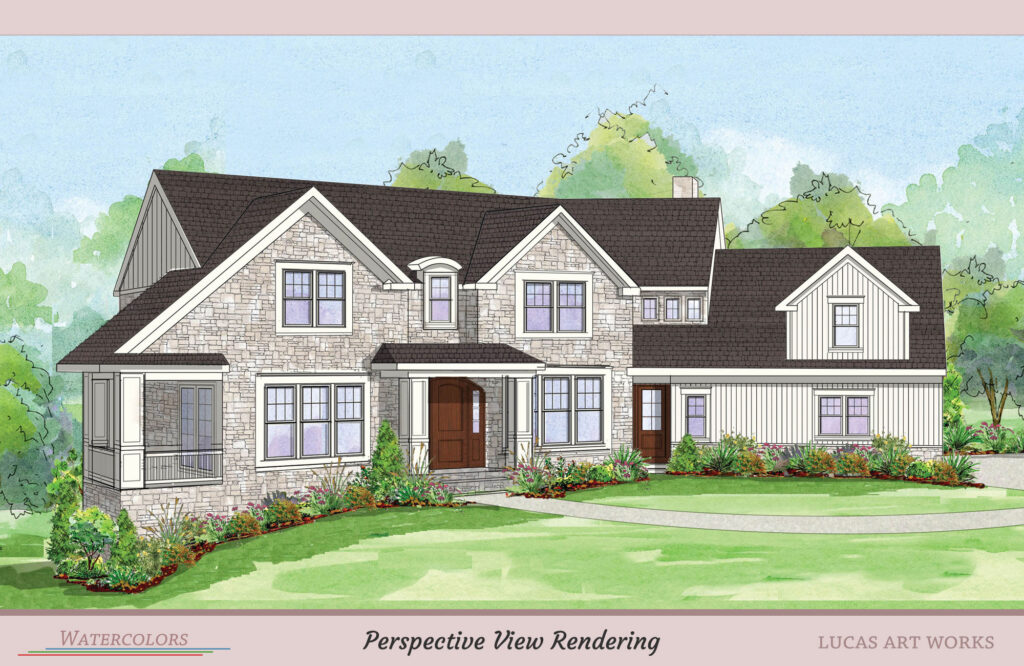 Perspective view renderings provide you with a more dynamic view of the house by showcasing it from an angle that you feel best represents your design. We create a series of rough drawings showing you several views of your house allowing you to pick the best view of your home.
---


How to order / Place an order.
To Place an order email a copy of your drawings to [email protected] . We can work from most drawing files ( PDF preferred ), scanned copies of blueprints, or anything drawn out by hand. Once received, I will provide you with a price quote and we can discuss project details.
Contact us with questions or to place an order. Open for Business 7 Days a Week. :
Phone: 412-965-3020
Email: [email protected]